*** May 14, 2001 ***
updated 8:45pm
More yard work!
Well, these first few pics are from May 2.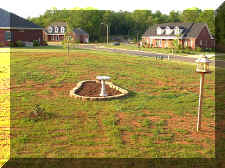 The first "out back" flower bed was finished by Rich. I've got all sorts of seeds planted in this one - lavender, catnip, cosmos, zinnas just to name a few. Let's hope they come up!!! And, we got the bird bath which the birds are loving!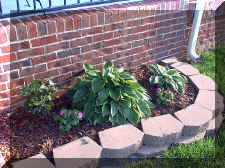 I also got some impatients to plant in the beds out back.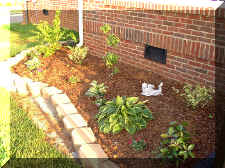 Another look at the other bed with the new impatients.
And these are from today, May 14!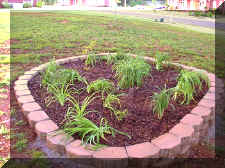 We had planted the 3 dogwoods close together and made a big bed. Rich finished the castle wall block this weekend and I had been to Mom's and got a good sampling (18!) of her daylilies! So, it's now the lily dogwood bed! Course, right now the daylilies are taller than 2 of the dogwoods...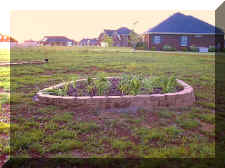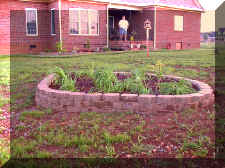 Rich is admiring the bed from the patio.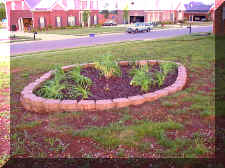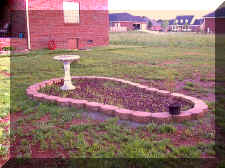 And, the other flower bed has 60% grass and 40% flowers right now. :-) Funny how the grass never wanted to grow in that spot until I made a bed right there...
Stay tuned to see how the flowers survive!