*** August 22, 2000 ***
updated 7:45pm
Lots more roofing today. :-)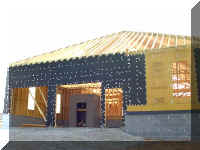 It's the garage!
The arrival of tar paper and OSB board indicates that they will start covering the roof here soon - maybe tomorrow.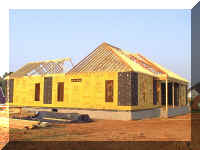 A view from the bedrooms side of the house (you can see the flat window for the hall bathroom)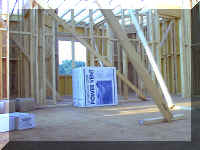 Vents for the roof also arrived...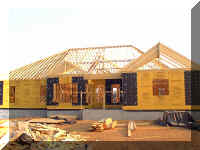 view from the backyard...
And, the daily front shot (that's me in the driveway)