*** August 26, 2000 ***
updated 6pm
The plumber came out today so pics are mostly from the inside....
---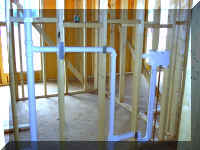 The backside of the laundry room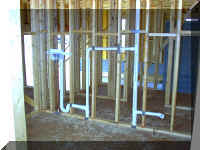 The laundry room with the pipes for the sink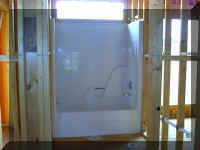 The hall bath shower/tub...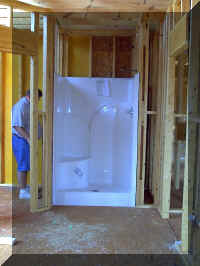 The master shower...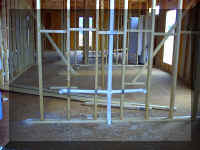 The master sinks' pipes...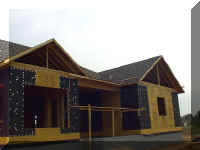 And, a view of one of the vent pipes sticking up...
No front shot today... nothing changed.