*** September 13, 2000 ***
updated 8pm (9/14/00)
Liz and Emily dropped by the house again last night and got more of the progress... THANKS! We should be back hopefully in time to get pics before dark tomorrow so check back early Saturday morning...
---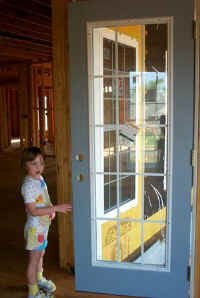 Back door to patio is now in place...
You can kind of see the bead board up on the ceiling here...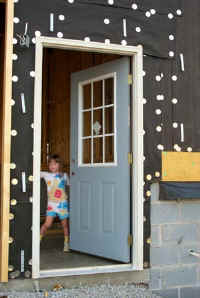 Emily in the doorway to the garage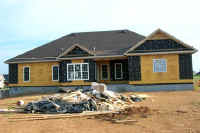 A back shot of the house...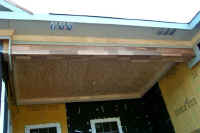 Bead board on the ceiling for the back porch...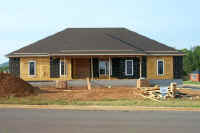 And a front shot...