*** September 18, 2000 ***
updated 8:30pm
Well, the roofers finally made it. We heard there were 2 truckloads of guys so they got A LOT done in one day. 80% of the roof is probably done so hopefully tomorrow will be the final work on that and the next stage of insulation, sheet rocking, and bricking can begin shortly...
Also, Rich and I went yesterday to get the faucets from Lowe's. Today's lunch errand was to another store to get another flooring quote since we don't get that warm, fuzzy feeling from the first store. We REALLY like this one today and will have final numbers from them by noon tomorrow. :-) One minor change... going with hardwood floors now in the office instead of laminate... but it will be a different color than the other hardwood in the house.
On to today's pics!
---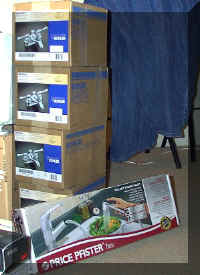 Thought you'd get a kick out of seeing the faucets... here are the 4 bathroom and the kitchen faucet.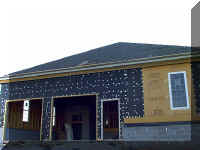 This side of the house is almost finished with roofing.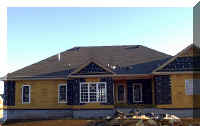 A shot of the backside... it's done. :-)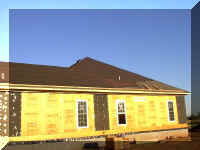 The bedroom side of the house lacks the most...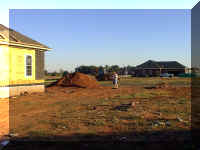 New neighbors coming soon: the lot across from us has dirt moving going now! :-)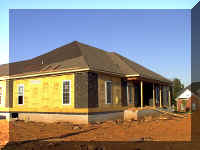 A shot of the front side...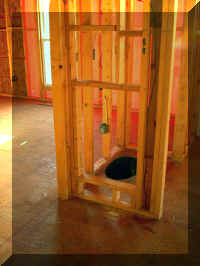 The HVAC guy was back again doing final stuff...like finishing the air return here in the hall bathroom.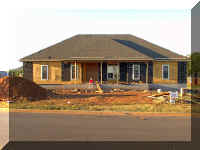 And a daily front shot now that the front side of the house has a roof! I'm sitting on the porch, not that you can see me very well... ;-)