*** September 21, 2000 ***
updated 9pm
The word of the day is BRICKS. We have another 10000 or so Bricks that showed up today... still another 11000 to come...
They also made a new crawlspace entrance.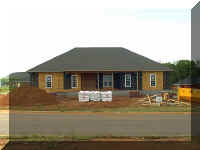 Rich took pics tonight so the pics are in a different order... here's his fave front shot. The mortar is in the plastic things out front.
A close up shot of the mortar stacks. And, yes, that is MUD you see. It actually rained some again today.
Bricks. :-)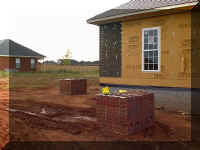 More Bricks. And Mud. :-)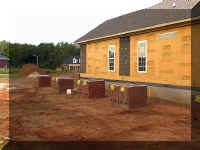 Even MORE bricks.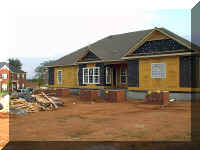 And, they added to the bricks that were out back...
Note: Photos will take a break tomorrow and resume on Saturday...