*** August 9, 2000 ***
updated: 7pm
Well, no walls yet... BUT, the floor is all down and the walls have been marked off and lumber placed in position for tomorrow's work. Expect to see mucho walls tomorrow! :-)
You can see the red marks of chalk on the boards that outline the walls. This is standing over in the far corner of the great room looking back towards the kitchen, laundry, and office.
The front side of the house (Dining, entry, and great room)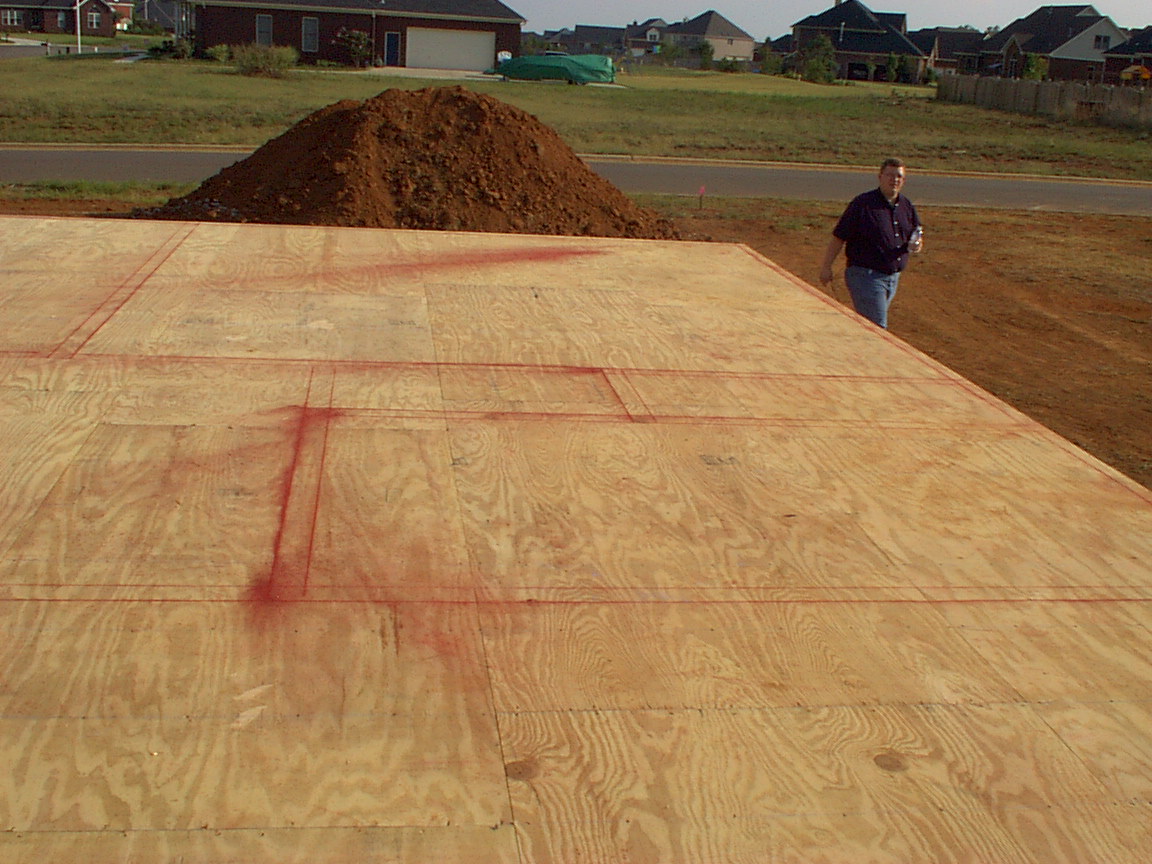 Rich walking around the side of the house by one of the bedrooms and hall bathroom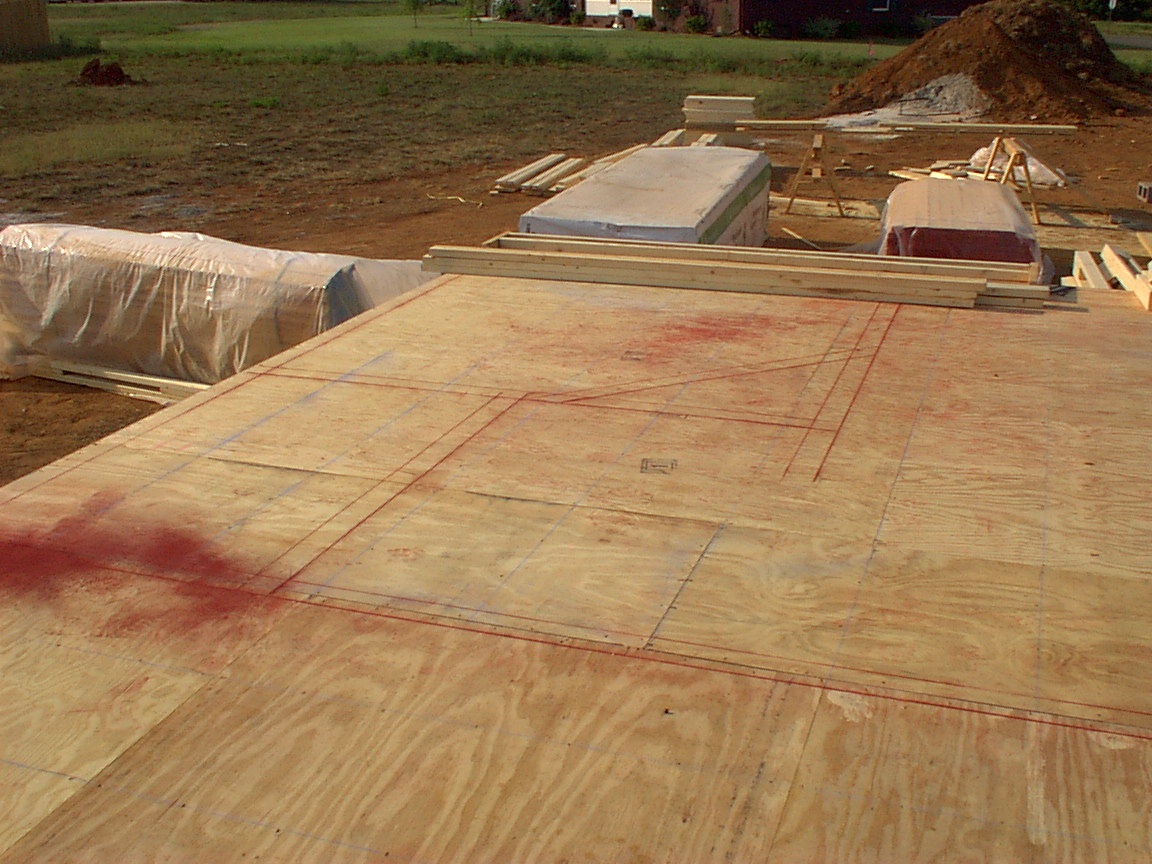 Part of the master bath - a closet in the corner and the toilet room...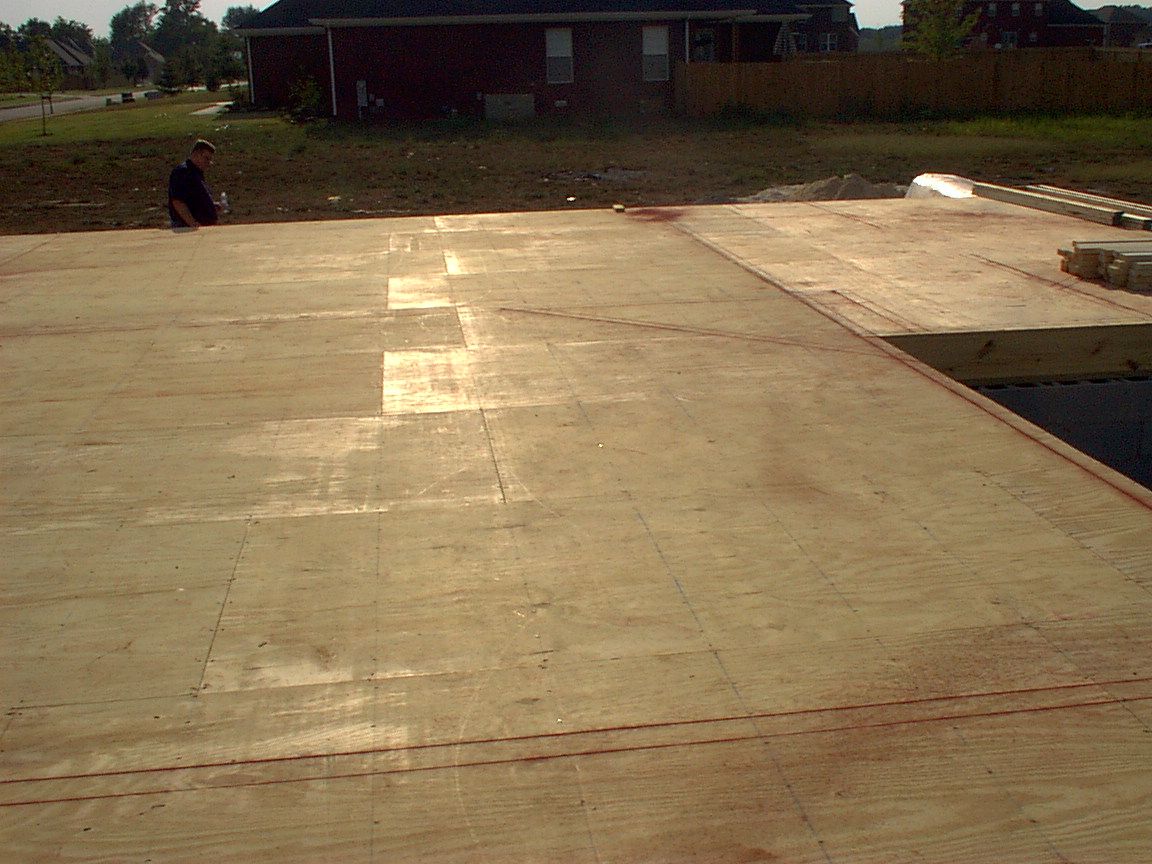 looking back towards the master bedroom and great room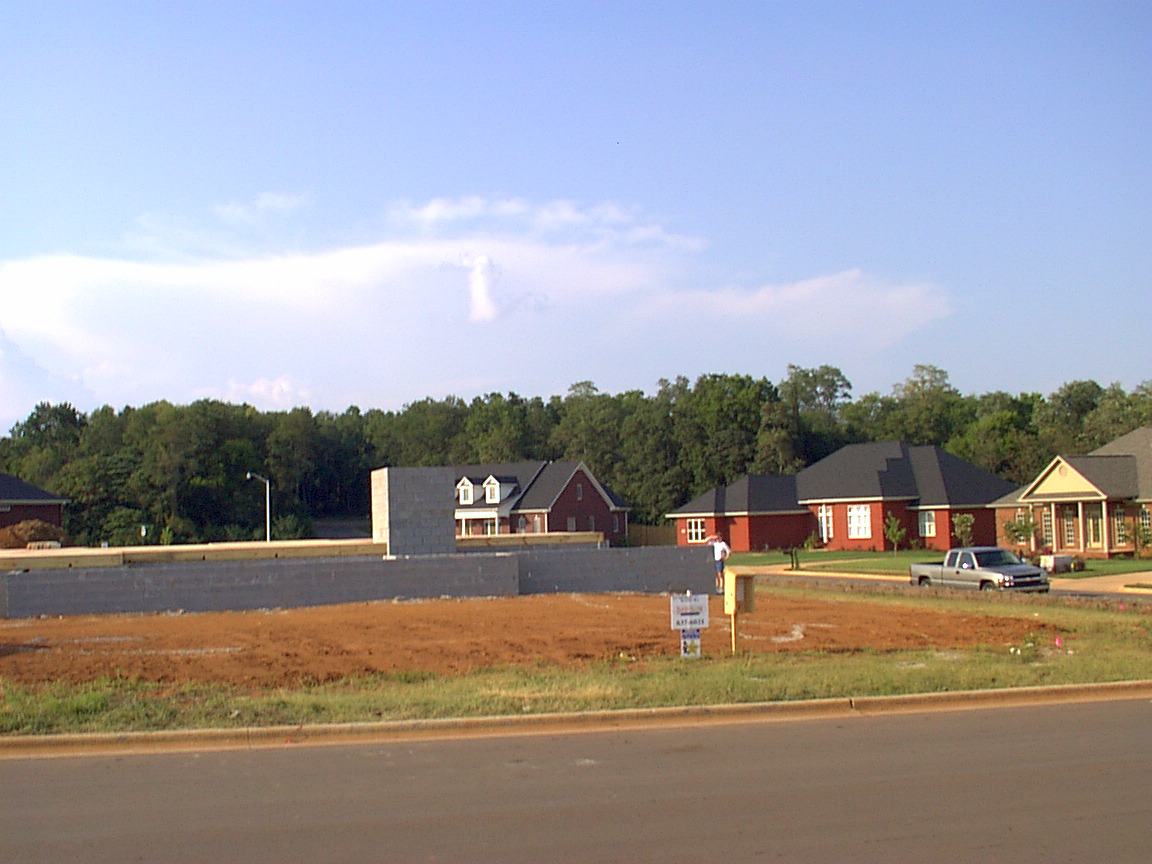 Rich's shot of the house from across the street....