*** October 3, 2000 ***
updated 7pm
Okay, Ann is a fairly happy girl today. I'm going to let the pics speak for themselves today. Do you think that I took enough?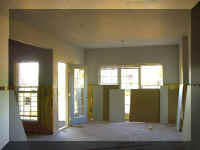 We have SHEET ROCK hung!!!! Whohoo!!! :-) This is your first real look into the kitchen and breakfast area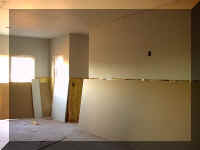 The long wall in the kitchen where the cabinets, desk, microwave, and fridge will be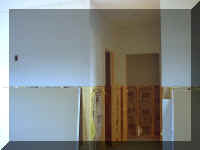 Looking into the pantry and the powder room is just to the left and the door to the garage is off to the right.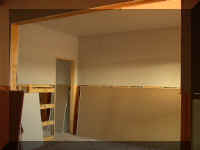 Standing in the foyer looking in the dining room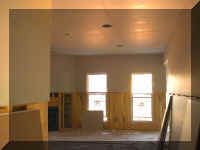 In the foyer looking into the great room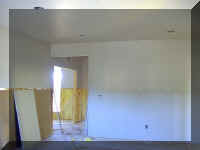 In the great room looking back towards the foyer and dining room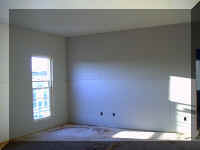 The wall in the master bedroom that separates the bathroom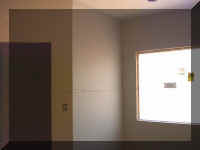 One of the closets and the windows above the whirlpool tub.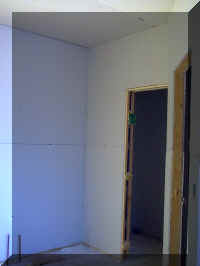 Looking into the toilet room in the master bath...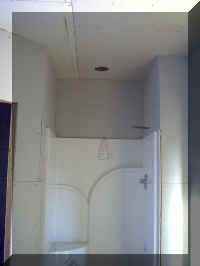 The shower.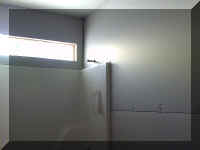 A little bit of the hall bathroom (it's so small that it's hard to get a good pic)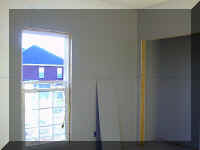 The back bedroom and closet.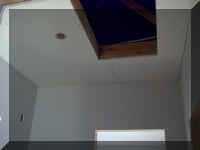 The attic entry in the hall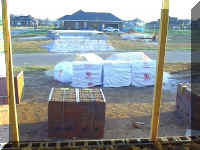 And, as you can see by the unaffected piles of brick and mortar, there was NO bricking done today. Weather forecast now has storms Thursday night into Friday and a high Saturday in the 50s. See I told them. ;-)