*** October 9, 2000 ***
updated 8pm
More work today... more bricking and the sheet rock guys were back for another layer of mud.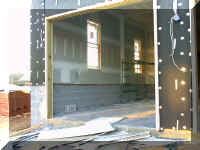 This is some of the stuff that they finished hanging on Saturday...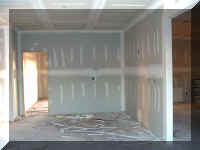 More finishing on the sheet rock from Saturday...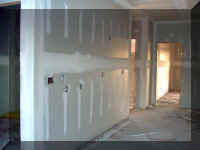 Another wall in the kitchen...
Onto outside, the brick guys were back!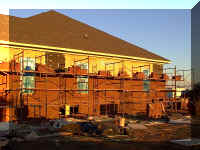 3/4 of the way done on this wall. :-)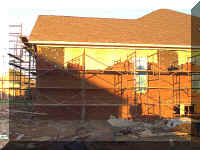 Another shot of this wall...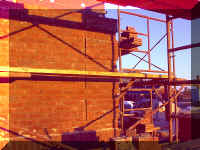 A close up view of the quoins.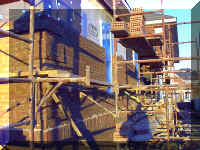 And, they even got started on the front side too!
A better view of the front half they did.