*** October 12, 2000 ***
updated 7:30pm
YAH! Scaffolding came down today after they finished the bricking so we can now really see what it looks like. We're very happy with it... :-) They also surprised us and bricked steps for us in the garage up into the house! Rich was expecting wood steps of some sort and I was expecting concrete steps of some sort so we were both pleasantly surprised. We'd seen brick steps in THAT house this weekend on the parade of homes and commented on them so now we have them.
The sheet rock guys did some sanding today and that's rather good.
And, I took a LOT of pictures!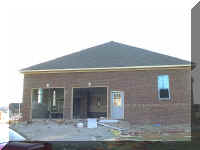 The garage and office side of the house.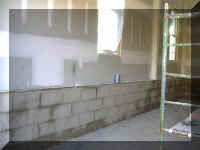 Stucco on the concrete block portion in here.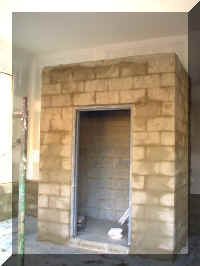 Stucco also on the storm shelter.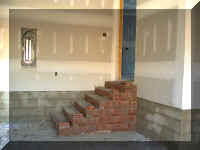 Our awesome brick steps!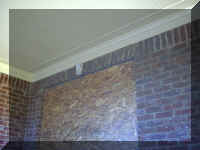 Keystone over the front door.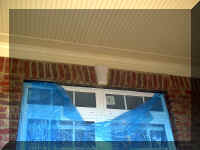 Keystone over the dining room window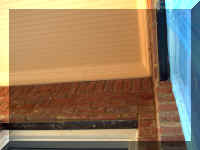 Brick now in place over the back patio door.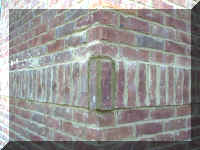 the corner pieces to the soldier course now in place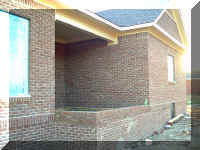 the edge to the patio was done.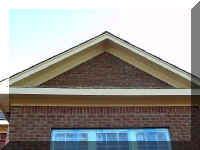 gable #1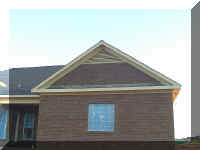 gable #2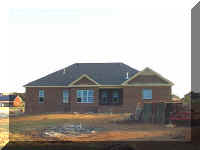 full shot of the back of the house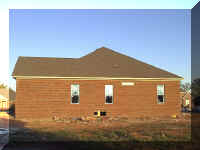 full shot of the bedroom side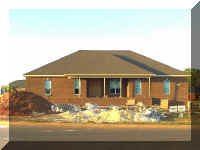 full front shot!