*** October 18, 2000 ***
updated 7:15pm
More playing with the dirt in order to get ready for sidewalks. Got pics today of the septic tank and field lines. Not sure if they were done today or last night.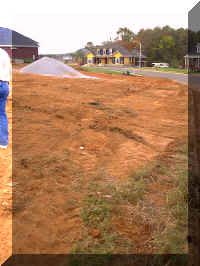 Looking down the street at the sidewalk.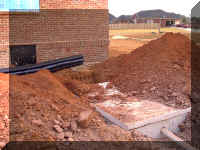 The septic tank.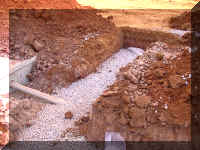 Some of the field lines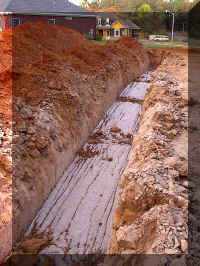 One of the field lines going out...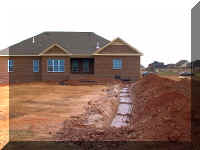 Looking back at the house from the end of the field line.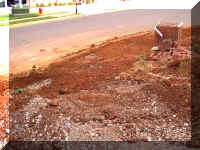 More yard scraping.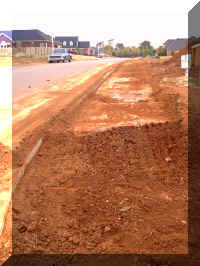 The sidewalk area for the front of the house. Did we mention that we have a LOT of sidewalk area?