*** November 5, 2000 ***
updated 3:30pm
Today is basically just a catch up day on all the pics. No one was working out there today so I got quite a few pics!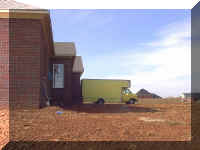 That's the van with the cabinets! :-)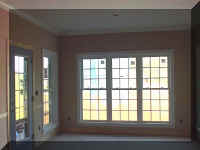 Kinda hard to tell the wall color with the light from the windows...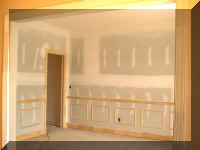 A good shot of the long wall in the dining room.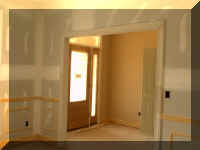 Looking back into the foyer.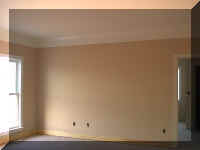 The master bedroom - note, the painters ended up doing all white between the bottom trim and the upper piece of crown where it should have been white on the bottom, back to the tan on the wall and then white on the upper trim. We're going to live with it a couple months and then in spring we're doing a paint job on the bedroom anyway and will get this right then.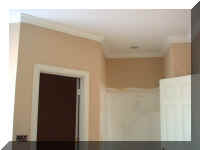 The master bath over the shower and by my closet.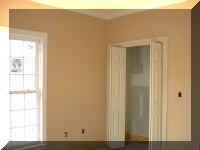 The second bedroom.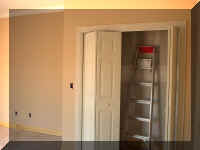 The wiring closet in the office.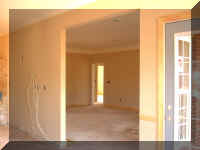 A shot from the breakfast area looking back into the great room.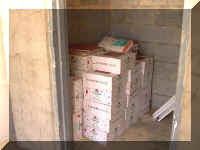 Lots and lots of tile and grout. This is the red for the kitchen, powder bath and laundry.
Even more tile. This is the beige tile for the other 2 baths and a couple of spare pieces to mix in with the kitchen.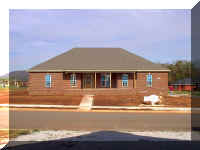 And, here's a new front shot now that the front door is stained.
Next week: more painting including the red going into the dining room, the cabinets will be moved into place and then things will really start looking awesome!