*** November 6, 2000 ***
updated 6pm
More rain today. Good for the painters, bad for the cabinet guys.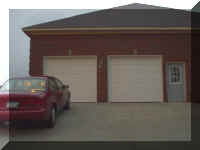 I was excited though cause the garage doors were put up today and they moved the planks blocking the driveway, so I pulled right into my parking place. Need some practice to get it right - would have taken off the rear view mirror! LOL!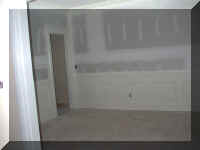 Today the painters worked on the door frames and the chair rails... here's part of the dining room.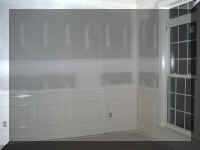 Another view of the dining room.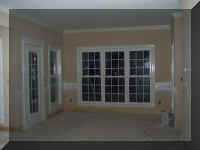 The breakfast nook.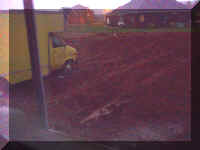 Okay, so what is this picture you ask? Well, it's somewhat proof that the cabinet guys did try to move the truck but it was just waaaaaaayyyy toooo muddy. They might could get the cabinets out on Wednesday the way it rained today. :-( Guess it's okay cause the painters may be able to finish up before they get put in.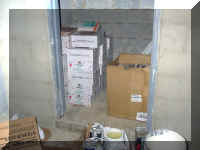 The automatic vent arrived (they're in the brown box in the storm shelter)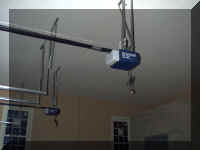 Garage door openers were also installed... WHOHOO!!! Sorry, but we never had them in our old house (or before that for that matter).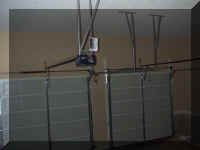 And another view of the garage doors from inside.