*** November 11, 2000 ***
updated 9pm
Well, they didn't really work today BUT since it was a sunny weekend day, Rich went and took some pics while I was off at a craft fair and ballet.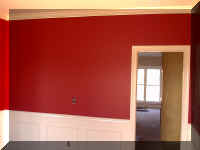 The dining room... the pic above is fairly true to wall color unlike the one below.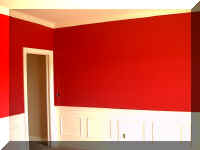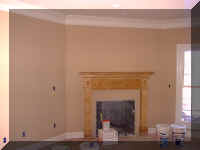 A shot of the mantle area in the great room in daylight.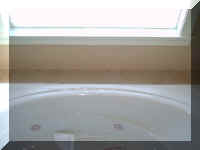 Another shot of the place behind the tub to be tiled.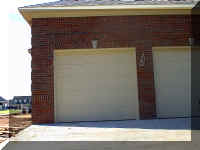 And, new shots of the garage doors now that they've been put up and painted!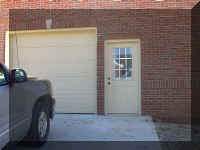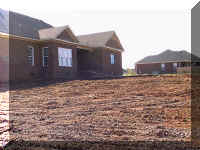 Kinda hard to see them, but the stairs in back are up there... hopefully it will dry out soon and I can get a better shot without going thru 6 inches of mud.