*** November 20, 2000 ***
updated: 11/20 8pm
Not a lot done today. Looks like the guy came back and worked on the yard some and the builder was wanting final plans for the flower beds so he's gonna try to get that going soon. No work done inside today but I got pics from the rest of the lights that got installed this weekend.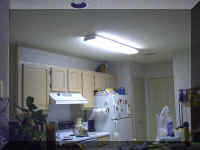 This pic isn't of the house but shows that Shelby is MORE THAN READY for the new house! Where is she? Look at the top of the pic on top of the cabinet.
One of the undercabinet lights.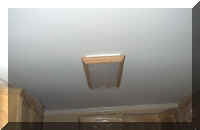 The big fluorescent light in the kitchen.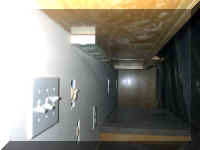 A different view of the undercabinet lights.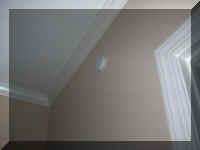 One of 2 smoke alarms.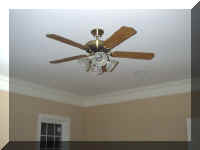 The ceiling fan and light for the master bedroom.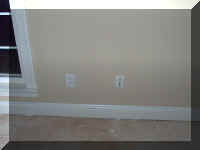 This is one of the combo jacks that Rich put in this weekend. This one is a cable/phone/network.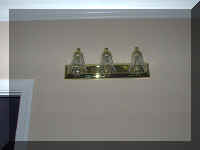 One of the lights in the master bath over our sinks.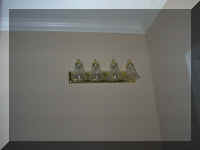 The lights in the hall bath.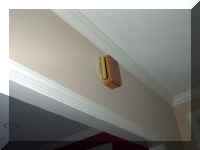 The doorbell chimes (located in the hallway outside the dining room)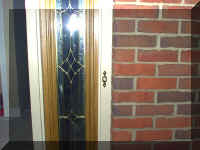 The doorbell!