*** November 28, 2000 ***
updated 7:45pm
JOYFUL! That's the name of the lipstick I bought at wal-mart tonight because it fit the mood of the day at the house. Guess the builder decided that Dec 15 isn't that far away and got his guys on the move today... :-)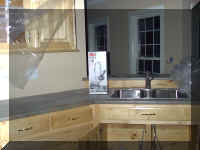 First, the appearance of our instant hot water tap unit... this is cool and I was going to be mad if they forgot about it... it lets you have instant hot water without having to wait for the water to warm up... good for hot chocolate, coffee, and making pasta. :-)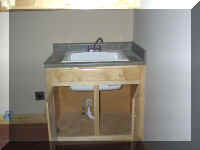 Next, the plummer really did show up cause the laundry sink made it to the cabinet and got connections made.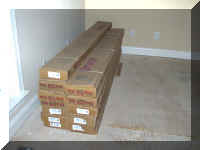 Then, in the office I spied some boxes... that contain the planks for the hardwood in here... yippeee!!!! So, I was thinking that we might see hardwood tomorrow....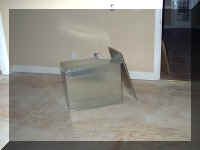 The HVAC guy was in... this is a piece that's going in the laundry room for air return.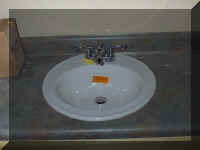 Then, I went back to the powder room and found that the plummer put the faucets in! YAH!!!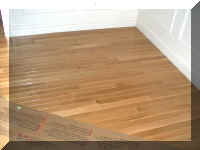 Then, I wondered why there was cardboard all over the floor in the dining room.
IT'S HARDWOOD!!!!!!!!! :-) :-) :-)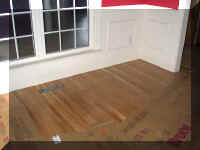 The dining room appears to be finished...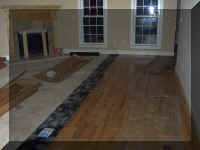 And the great room/foyer is about half done... :-)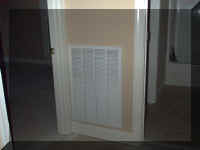 More evidence of the HVAC guy's work...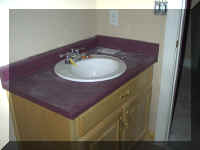 More plumbing work...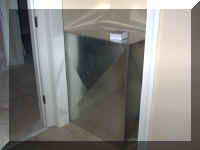 The return for the air in the hall bath... we'll have shelving over this...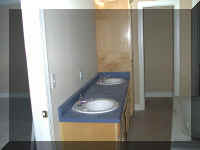 More faucets. the jacuzzi's still in the middle of the floor...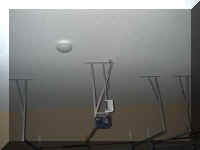 And, at some point, I missed the part where the electrician finished the ceiling plugs in the garage and plugged in the garage door openers. That was probably last week while I was sick.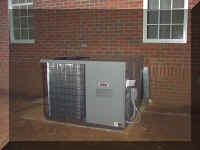 And, here's a pic of our whopping air unit... we won't be hurting for heat or AC. :-)
And in case you were wondering about the kitchen backsplash that was supposed to be done today... it wasn't... the tile guy went fishing on this nice 60 degree winter day.