*** November 29, 2000 ***
updated 6:40pm
Yahoo! Yet another good progress day! The plumber was back, the hardwood folks were back and at sometime the roofer showed up. :-)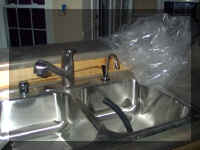 The hot water tap got installed!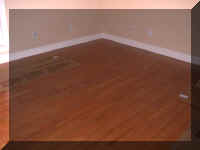 The wood floor in the office got installed! Rich loves it! He better since he picked this color in 2 different stores.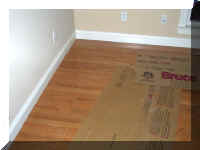 One of the corners in the office for a closer look at the floor.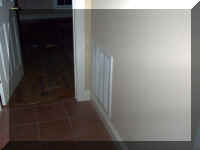 The HVAC guy was back and got the return done for the laundry room.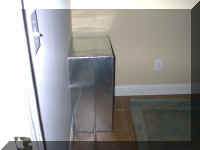 The part that's in the laundry... there'll be a folding table over this so it won't be very noticeable.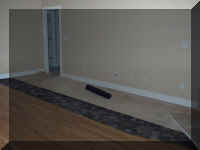 They used all of the wood that was in house so hopefully more will come tomorrow... 1/3 of the great room and the hallway outside the bedrooms remains to be done.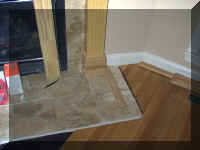 A closeup look at where the wood meets the marble.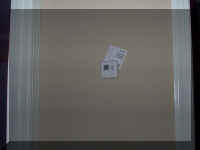 The thermostat got installed.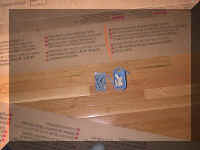 A closeup look at the plugs in the middle of the great room floor.
This is a pic of the bit of roof that was left to be done... there appears to be shingles up there and there were scrap pieces on the back patio... :-)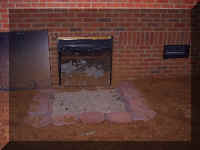 We noticed that they'd done a little well 'cause they goofed and cut the entrance before they built up the dirt around the house. At least they made it look nice. :-)
The other little piece of roof work... look close and you can see shingles... :-)
The list of things remaining to be done is growing smaller... yipeeeeeeeee!!!!!!