*** December 1, 2000 ***
updated 8:15pm
STILL no tile guy. :-( But, the hardwood folks were back and finished up, the landscape guy seeded the back yard, and then wrought iron was installed... :-)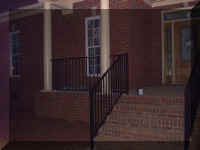 Wroght iron on the front porch!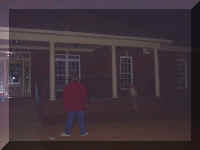 Rich is looking at it and going "hmmm... i like it..."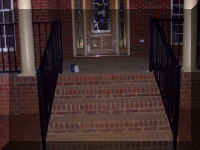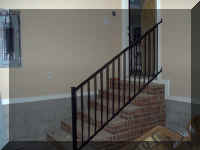 We had wrought iron on the steps going into the house from the garage too.
The hardwood got finished.
A closeup of the floor meeting the marble...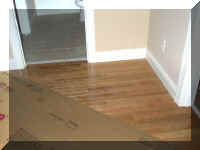 More hardwood in the hall outside the bedrooms.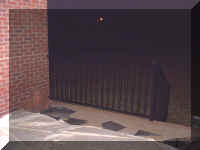 More wrought iron out back...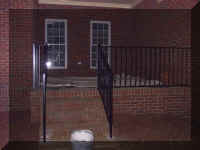 A better view of the back patio... :-)