December 7, 2000
updated 7:45pm
WOW. This is the first day that I've been back and seen the week's progress first hand...it's looking good. BUT, there's still a good bit that needs to be done before Monday's inspection. And, even more that needs to be finished in the week that remains until closing.
Today's news included the arrival of the vent for the stove and the dishwasher. The stove may eventually be here. The store lost the paperwork (really!) and our builder told them to drive one up from B'ham today but it wasn't out there tonight. The 3 tiles that need to be put in place to finish the kitchen backsplash will hopefully be here by Wednesday. Maybe. The only other new thing we saw was the addition of the doors on the jacuzzi front. They look good. :-)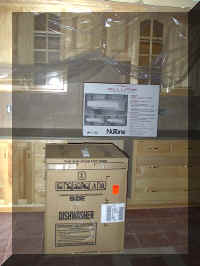 The dishwasher and vent hood. :-)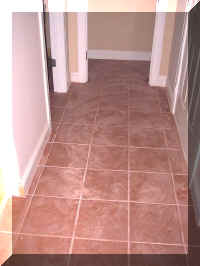 A look at the dried grout in the kitchen... :-)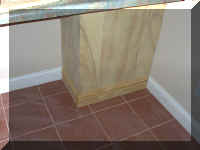 Oh yeah, the trim guy came and put some more finish stuff on the bottom of the air return boxes.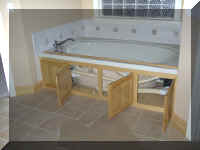 And, the cabinet doors for the jacuzzi front. They allow access to getting into the piping of the tub but looks good too!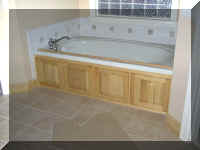 With the doors closed. Not sure if they get handles or not.