*** December 14, 2000 ***
updated 12/15 6:15am
Oops. Got so busy packing that I totally forgot to do the update. But I woke up early enough that I thought I'd go on and do it.
More work at the house. Rich tested the first pair of speakers and they worked. The second pair worked for a few seconds before the Amp stopped working. It appears to be a fuse in my 9yr old Amp so we're not sure of the exact cause for that delay. Then he went and hung the one blind that we'd gotten to see how it looks. I took a pic but it came out blurry. Never fear though, we now have another 13 more of those so you'll see some shots later of them I'm sure. :-)
More general cleaning and painting happened today along with closet hardware, mirrors, etc. It stopped raining but never did warm up enough for the painters so the shutters are still not painted. sigh. Anyway, the punch list is small enough that it doesn't warrant holding off closing so we'll be moving on Saturday and they can work around us. :-) Oh and the tiles came in for the backsplash but of course, the tile guy didn't make an appearance and get them up.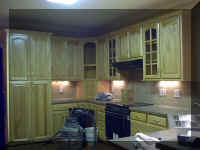 Just a shot with the lights on... :-)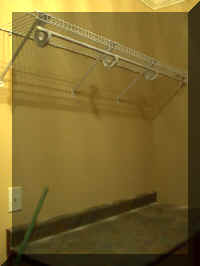 The laundry room folding area.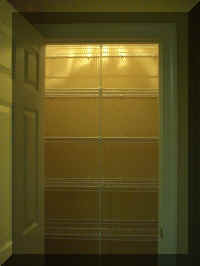 The pantry.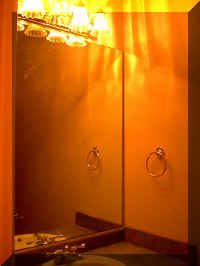 The powder room. Sorry about the color... the digital just does this sometimes.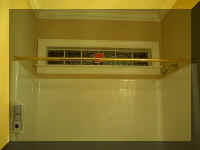 The hall bath shower rod and the actual window now that the plastic is off.
The CLEAN tub.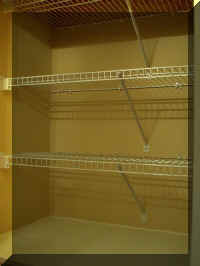 The linen closet in that bath.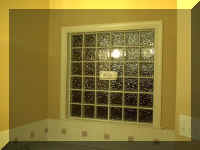 The window over the Jacuzzi without its plastic.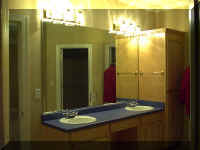 The master bath vanity.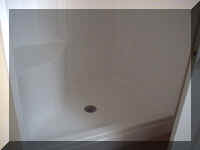 The CLEAN shower. Note, the lack of a shower door. That's supposed to be installed today if it arrives.
Rich's closet. Mine's similiar except that I have a row of one rack to hang dresses on (not that I have that many). ;-)
The CLEAN Jacuzzi. :-)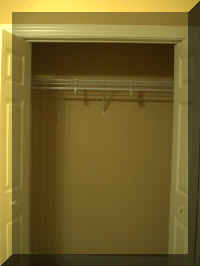 And, the closet in one of the bedrooms.
Tonight's update will probably be late unless it's pouring rain and we can't get the christmas tree to the house.